News
The chocolate factory of Le Pecq will welcome you with pleasure from October 15 to 19, 2022. Meet us at the Fine Food Sector, Hall 5B, location M 223.
Download our catalogue
Download our catalogue to get more informations about our products and don't hesitate to contact our team for more informations.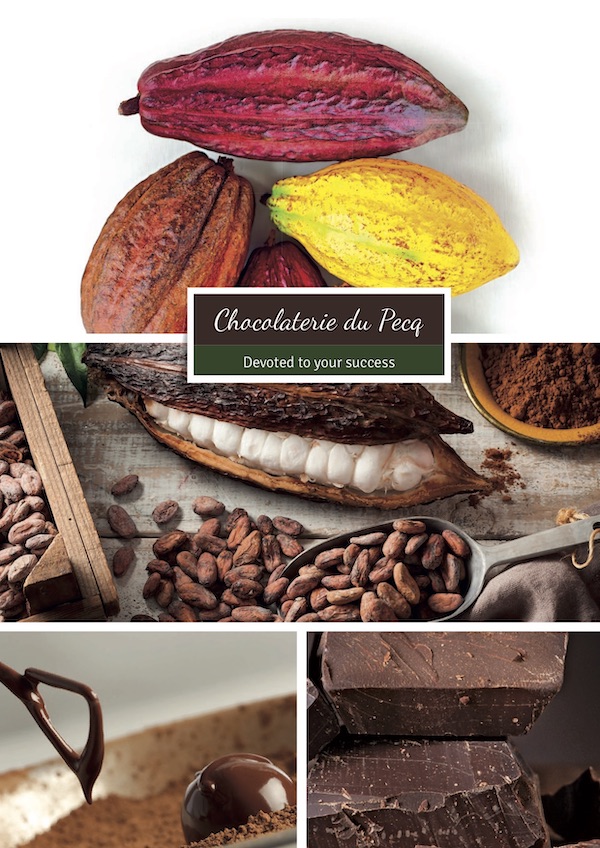 The Chocolaterie du Pecq was founded in 1937
Specialized in the making of couverture chocolate and praliné chocolate, CDP has evolved with the times combining both tradition and modernity. Our high level of quantity controls with suppliers combined with our mastery of traditional chocolate making are the guarantee of the best possible chocolate for you.

Our expertise
In the making of praliné enables us to come up with customised recipes with a genuine process which guarantees uniquely ground chocolate nibs. Indeed, we offer several sizes in texture for our pralinés: the old-fashioned style, finely ground, and large grain. With this know-how we can cater to all your needs and help you with all your chocolate recipes.

Selection
Our rigorous selection of dried cocoa beans combined with traditional cooking in our copper vats bring out the authenticity and quality of an exceptional praliné. A slow, controlled roasting process brings out the best flavors in out chocolate and will make your final creations better than ever.

The fabrication
Of our couverture chocolates allows us to maintain and respect the original taste and aroma of the cocoa beans they were made from. With our constant on-going research for new varieties we are able to offer a wide range of products to suit your needs.